The mission of Future Ties is to support and empower the children and families residing in the Parkway Gardens Community and surrounding neighborhoods.
Reporting to the Executive Director, the Grant Writer is a part-time professional staff member who will identify, define and develop funding sources to support existing and planned program activities as well as lead the development, writing, and submission of grant proposals to city, state, and private funding agencies.
Primary responsibilities include the preparation of proposals and grant applications through the whole grant process -- researching, identifying, developing, and responding to public and private grant opportunities in areas that support Future Ties' programs. 
The position is also responsible for collecting, analyzing, and reporting data on the performance of program activities that are funded by federal, state, and private funding agencies.
The successful candidate will demonstrate a high level of professionalism, discretion, ability to multi-task, and good communication and organizational skills.
The Office Manager role is a part-time position, approximately 10-15 hours per week.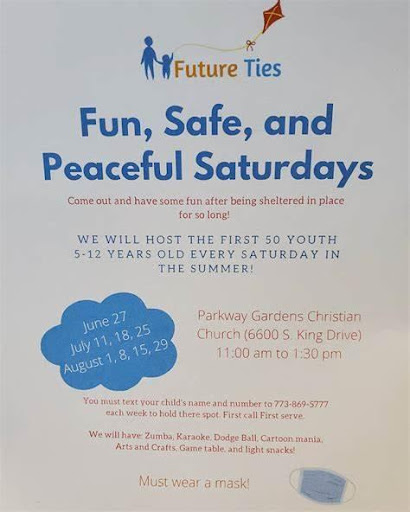 Duties &
Responsibilities
Researches and identifies new government, corporate, foundation, and private funding prospects to match the organization's priorities

Generates high-quality proposals, narratives, applications, and supporting documents in response to solicitations consistent with all policies and procedures of Future Ties, and the requirements and guidelines of the funding agencies

Generates revenues for Future Ties' programs through timely submission of well-researched, well-written, and well-documented grant proposals

Maintains primary responsibility for grant schedules and tracking grants

Works with appropriate personnel to research, develop, write and submit letters of inquiry, concept papers, and grant proposals

Strong prioritization and time management skills and the ability to meet competing deadlines.

Ability to translate programmatic information and data into concise, compelling, asset-based, and mission-centered narratives.

Coordinates and follows up on the progress of the submitted proposal

Coordinates with the Executive Director and Accountant to create expenditure and income budgets to accompany proposals

Develops and maintains a master file on submission deadlines, pending grants, and contracts

Meets regularly with Executive Director to discuss current and new funding needs

Inform the Executive Director on the progress of all grants and issues that may arise with each grant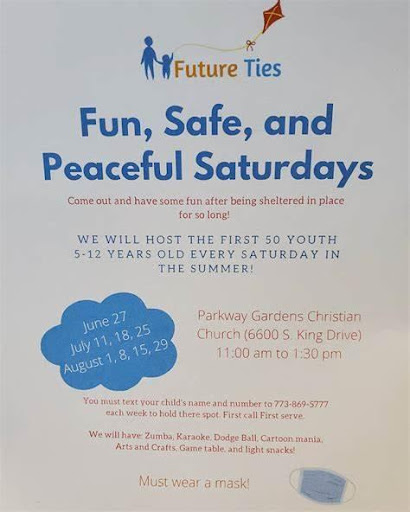 Minimum Education, Skills and Abilities
Bachelor's degree required

Grant writing experience of 2year+, preferably with an education focus

Experience which should demonstrate a proven track record of securing new funding opportunities; comprehensive knowledge of research, and the ability to distinguish and identify opportunities for Future Ties' programs.

Ability to work effectively under pressure

Excellent writing and verbal skills

Be highly organized with the ability to implement systems and follow-up processes

Proficiency in research, interpreting, and analyzing diverse data

Excellent Computer skills (Microsoft Office Word, Access, PowerPoint, and Excel), and database management skills

Motivated self-starter with the ability to work collaboratively and independently with purpose and accuracy in a fast-paced environment.
Preferred Education, Skills, and Abilities
3 to 5 years of experience as a successful grant writer

Previous grant budget development and management

A proven record of securing major grants with certifiable references

Knowledge of the grant application process, scoring criteria, and funding cycles

Previous city and state grant application, submission, approval, and management of funds
Salary commensurate with experience